12/12/2016: "Uitzichtloos psychisch lijden en euthanasie » Bazan à 'De open deur' (une organisation), Anvers, invitée par Bert Rouges.
09/12/2016, Intervention at the Belgian College of Neuropsychopharmacology and Biological Psychiatry National Day: 'Pain, incurability and euthanasia': http://www.medi-sphere.be/sites/default/files/uploads/neuron/2016/agenda/programme091220162.pdf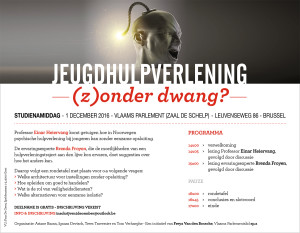 De onherleidbare Achillespezen van de menselijke conditie
November 2016, In druk, interview door Ken Lambeets "Een moeder kan haar kind alleen maar misvormen"
EUTHANASIE BIJ PSYCHISCH LIJDEN ONDERMIJNT HET VELD VAN DE MENTALE GEZONDHEIDSZORG
Bazan, A. Mentale gezondheidszorg is geen geneeskunde, Knack online, 29.06.2016  

Publications 2016
Bazan, A. (in press). Alpha synchronization as a brain model for unconscious defense: an overview of the work of Howard Shevrin and team. The International Journal of Psychoanalysis.
Bazan, A. (in press). Au commencement était l'acte. A propos de « Au cœur de l'affect, le 'récit non verbal' ». In analysis.
Detandt, S., Leys, C., Bazan, A. (in press). A French translation of the Pleasure Arousal Dominance (PAD) Semantic Differential Scale for the measure of affect and drive. Psychologica Belgica.
De Gélas, M., Parrent, A. & Bazan, A. (in press). Les processus primaires et secondaires selon Freud: actualité et pertinence du concept et de sa mesure pour la clinique. In analysis.
Bazan, A. (2016). Trauma en de Dopaminerge Inschrijving van het Evenement. Aan Gene Zijde van het Lustprincipe ligt de Demonische Herhalingsdwang. In Mark Kinet (Ed.), Trauma en Identiteit. Psychoanalytisch Actueel nr. 22, Antwerpen, Uitgeverij Garant. pp. 95-116.
Mosri, D. F., Axmacher, N., Bazan, A. & Kessler, R. J. (2016): Continued Dialogue on The Oxford-style Debate from the 15th Annual Congress of the International Neuropsychoanalysis Society, New York City, 2014, Neuropsychoanalysis. Oxford_Part_2_proof_RNPA_A_1155971MZrev
Bazan, A., Detandt, S., & Askari, S. (2016). Proposition pour une physiologie de la jouissance. Evolution Psychiatrique, 81(4), pp. 777-787.